NEBGH Members only, Webinar
Black History, Health Disparities and "The Fierce Urgency of Now"
We're more aware than ever of the role race-based disparities play in physical and mental health.
And "vaccine hesitancy" is a topic of sudden concern to many.
To avoid repeating history we need to understand it – so what's essential for us to know now?
Join us for this important Black History Month discussion.
Speakers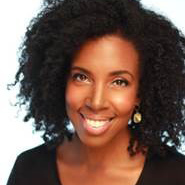 Karinn A. Glover, MD, MPH
Attending Psychiatrist, Adult Outpatient Department
Moses Division of Montefiore Health System
Born in the Bronx and raised in White Plains, New York, Dr. Glover has spent the greater part of her adult life following her interests in science, health and improving life for the underserved.
After graduating from Howard University with a BA in History, Dr. Glover worked at Essence Magazine and then as an Account Executive for Verizon. She followed her curiosity about medicine and ultimately attended SUNY Downstate College of Medicine and obtained a Master of Public Health from Columbia University's Mailman School of Public Health via the highly competitive Macy Scholars Program.
Currently Assistant Professor of Psychiatry at the Albert Einstein College of Medicine, Dr. Glover teaches psychopharmacology and aspects of psychotherapy to Internal Medicine and Family Medicine residents. She is the Director of Adult Behavioral Health for Montefiore Medical Group. In this position, she guides a system-wide collaborative care based program and provides direct psychiatric care to medically and psychosocially complex patients at a primary care site in the Bronx. Dr. Glover has authored a peer-reviewed article on mental disorders in primary care, contributed to a textbook on psychiatric treatment in primary care and has extensive experience in psychopharmacology and substance abuse treatment.
Dr. Glover has also contributed to various media outlets on a range of topics related to mental health and wellness. She uses mindfulness-based techniques in both her psychiatry practice as well as her career coaching for women and professionals of color.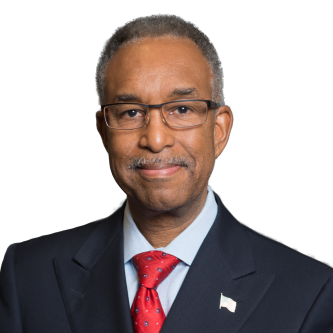 Wayne Rawlins, MD, MBA
Chief Medical Officer
WellSpark Health
Wayne Rawlins, MD, MBA is Chief Medical Officer at WellSpark Health. WellSpark uses a life-dimensional approach to address health and wellbeing challenges facing individuals. In this role he is responsible for health, prevention and wellbeing strategy and value demonstration at WellSpark.
Prior to his role at WellSpark he served as the Vice President and Chief Medical Officer at ConnectiCare, a leading health plan serving the residents of Connecticut. He has also held senior clinical leadership positions at a large national health insurer.
A leading immunization expert, Dr. Rawlins served as a member of the National Vaccine Advisory Committee, where he worked with the U.S. Department of Health and Human Services to advise and make recommendations on national vaccine policy. Dr. Rawlins is noted as a vaccine financing subject matter expert.
A specialist in health equity and resolving health disparities, Dr. Rawlins served on several national organizations addressing health equity. He is a member of the NCQA Committee on Performance Measurement.
He received his medical degree from the University of Connecticut, completed an internal medicine residency and chief residency at the University of Rochester in New York, and received an M.B.A. from Rensselaer Polytechnic Institute. Dr. Rawlins is board certified in internal medicine. He was a physician manager and practicing physician treating patients in a primary care practice for more than a decade.