The New York State Advanced Primary Care Initiative
NEBGH as Key Partner in NYS Efforts to Transform Primary Care (Concluded Grant on 1/31/2020)
NEBGH, together with the NYS Department of Health, lead efforts to transform primary care in the New York City metro region and the Capital District/Hudson Valley!
In mid-2017 the Advanced p-primary Care practice transformation model was launched and later transitioned to NYS Patient Centered Medical Home
NY State SIM project high level accomplishments:
Creation and continuation of NYS PCMH program with NCQA which 2,800+ practices have engaged with 13 health plans involved in four Regional Oversight Management Committees offering aligned value based payment contracts
Development of Primary Care Core Measure Set with annual Primary Care Scorecards delivered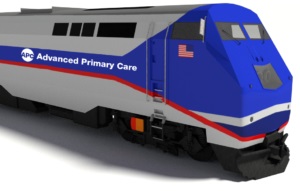 Multi-Payer Primary Care Practice Model
The New York State advanced primary care initiative, sponsored by the New York State
Department of Health, seeks to support practices' efforts to achieve NYS Patient
Centered Medical Home (NYS PCMH) designation with technical assistance and
coaching support for practices. In support of this initiative, four Capital Region-Hudson
Valley health plans, CDPHP, Empire BC*, MVP Health Care and The Empire
Plan are initiating a voluntary, multi-payer collaboration. This collaboration targets
small and medium size primary care practices with a payment model that facilitates
both transformation to advanced primary care and ongoing efforts to improve patient
outcomes.