Annual Health & Wellness Benefits Conference, Virtual Event
2020 and Beyond: A Healthcare Innovation Odyssey – DAY 1
Are you an employer interested in attending but not a member? Contact Jennifer Fucci
---
How Does COVID-19 Change Us Now and in the Future?
COVID-19 has upended life as we've known it and changed the way we think about work and wellbeing.
What lessons have we learned that make us better prepared for an uncertain future when it comes to delivering better health outcomes and more engaging experiences for our employees?
How will technology innovation reshape healthcare delivery and the benefits landscape in a cost-effective way?
We'll tackle these questions and more at our 9th Annual Health & Wellness Benefits Conference!
* This virtual conference replaces our original June 11 event. If you registered for that event, you are automatically registered for this one! Questions or concerns? Contact Diane Engel
~ Registration for this event includes access to both days of programming (September 10 and 17, 8:30am – 11:30am)
Confirmed Speakers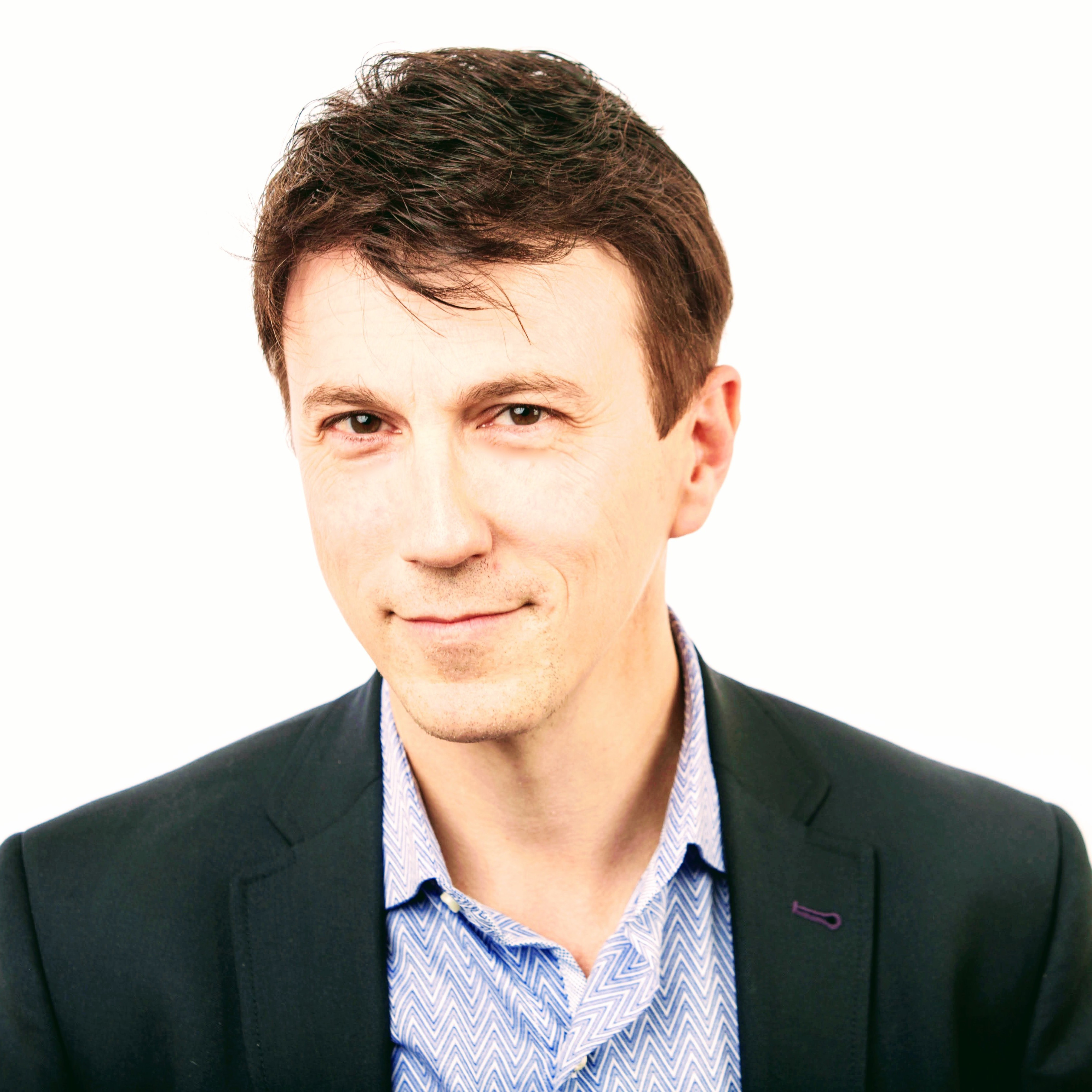 Daniel Kraft, MD
Chair, Medicine
Singularity University
Daniel Kraft is a Stanford and Harvard trained physician-scientist, inventor, entrepreneur, and innovator. With over 25 years of experience in clinical practice, biomedical research and healthcare innovation, Kraft has served as Faculty Chair for Medicine at Singularity University since SU's inception, and founded and is chair of Exponential Medicine, a program that explores convergent, rapidly developing technologies and their potential in biomedicine and healthcare. Following undergraduate degrees from Brown University and medical school at Stanford, Daniel was Board Certified in both Internal Medicine & Pediatrics after completing a Harvard residency at the Massachusetts General Hospital & Boston Children's Hospital, and fellowships in hematology, oncology and bone marrow transplantation at Stanford. He has multiple patents on medical device, immunology and stem cell related patents through faculty positions with Stanford University School of Medicine and as clinical faculty for the pediatric bone marrow transplantation service at University of California, San Francisco.
Daniel was selected as a fellow of the inaugural 2016 class of the Aspen Institute Health Innovators Fellowship and is a member of the Aspen Global Leadership Network.
Daniel's academic research has focused on: stem cell biology and regenerative medicine, stem cell derived immunotherapies for cancer, bioengineering human T-cell differentiation, and humanized animal models. Clinical work focuses on: bone marrow / hematopoietic stem cell transplantation for malignant and non-malignant diseases in adults and children, medical devices to enable stem cell based regenerative medicine, including marrow derived stem cell harvesting, processing and delivery. He also implemented the first text-paging system at Stanford Hospital. Dr. Kraft recently founded IntelliMedicine, focused on enabling connected, data driven, and integrated personalized medicine. He is also the inventor of the MarrowMiner, an FDA approved device for the minimally invasive harvest of bone marrow, and founded RegenMed Systems, a company developing technologies to enable adult stem cell based regenerative therapies. Daniel is an avid pilot and has served in the Massachusetts and California Air National Guard as an officer and flight surgeon with F-15 & F-16 fighter Squadrons. He has conducted research on aerospace medicine that was published with NASA, with whom he was a finalist for astronaut selection.
Other professional activities:
Founder, IntelliMedicine & RegenMed Systems
Inventor of the FDA approved MarrowMiner
Adviser to the X PRIZE Foundation (Life Sciences), helped conceive and design the Medical Tricorder XPRIZE, and is Bold Innovator for Cancer XPRIZE.
Adviser to Rock Health, Qualcomm Life, Nokia and several life sciences and Healthcare-IT startups
Kauffman Fellow
Education:
Bachelor of Arts in Biochemistry, Brown University
Medical Doctor, Stanford University School of Medicine
Residency: Harvard Combined Residency in Internal Medicine & Pediatrics
Fellowships: Stanford, Hematology/Oncology & Bone Marrow Transplantation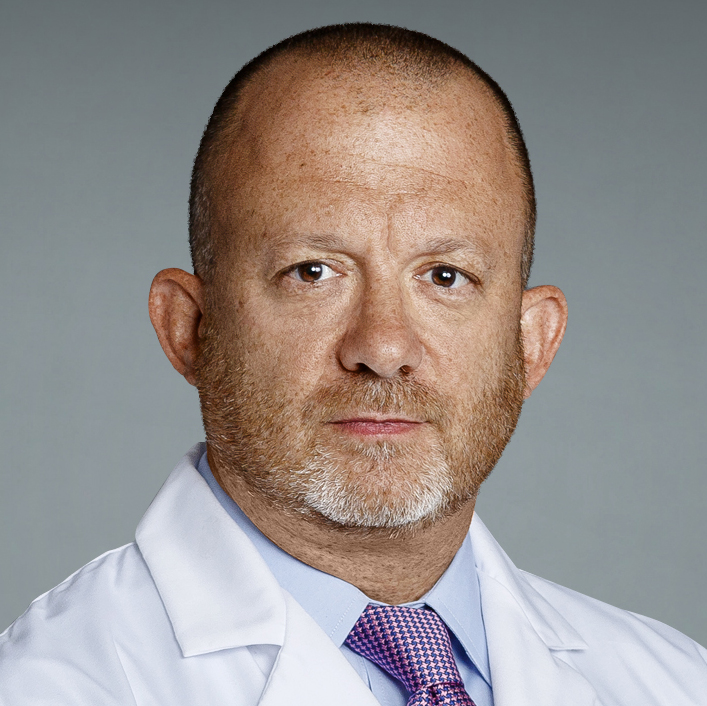 Paul Testa, MD
Chief Medical Information Officer
NYU Langone Health
Dr. Paul Testa is the Chief Medical Information Officer at NYU Langone Health. In this capacity Dr. Testa serves as the clinical informatics physician leader; stewards telemedicine initiatives; and shepherds programs in the areas of clinical quality, digital patient and clinician experience, predictive analytics and informatics research. He works closely with physician and nursing informatics groups to transform and advance how NYULH delivers care via new technologies which the NYU Langone continues to implement and optimize with innovative new health IT start-ups and established partners. Dr. Testa informatics team played a critical role in NYULH earning the 2017 HIMSS Davies Award in addition to the EMRAM Stage 7 designation for both inpatient and ambulatory. Most recently, Dr. Testa supported the launch of NYU Grossman School of Medicine's AAMC accredited clinical informatics fellowship.
Dr. Testa serves as an Assistant Professor in the Ronald O. Perelman Department of Emergency Medicine at NYU Langone Health. He lectures and publishes on topics in health care information technology, risk management, and emergency medicine.
Prior to entering the field of clinical medicine, Dr. Testa practiced law in New York and Boston providing counsel to academic medical centers. After graduating from Middlebury College in Vermont, he earned a JD at Boston College Law School, a MD at Dartmouth Medical School, and a Masters of Public Health with a concentration in public health law at Harvard University.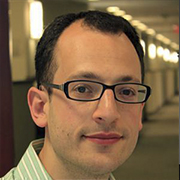 Isaac Wagner
Sr. Director of Strategy Analytics
Memorial Sloan Kettering Cancer Center
Isaac Wagner is Sr. Director of the Strategy Analytics group at Memorial Sloan Kettering Cancer Center. We employ software engineering, design, operations research, data science, and analytics to advance the strategic and clinical objectives of the institution. Strategy Analytics won the INFORMS Prize for "repeatedly applying the principles of advanced analytics and operations research / management science in pioneering, varied, novel, and lasting ways." Isaac has an MS in mathematics from New York University, has published on comparative effectiveness and cost research, and is passionate about developing novel ways to use data to rethink how we deliver cancer care.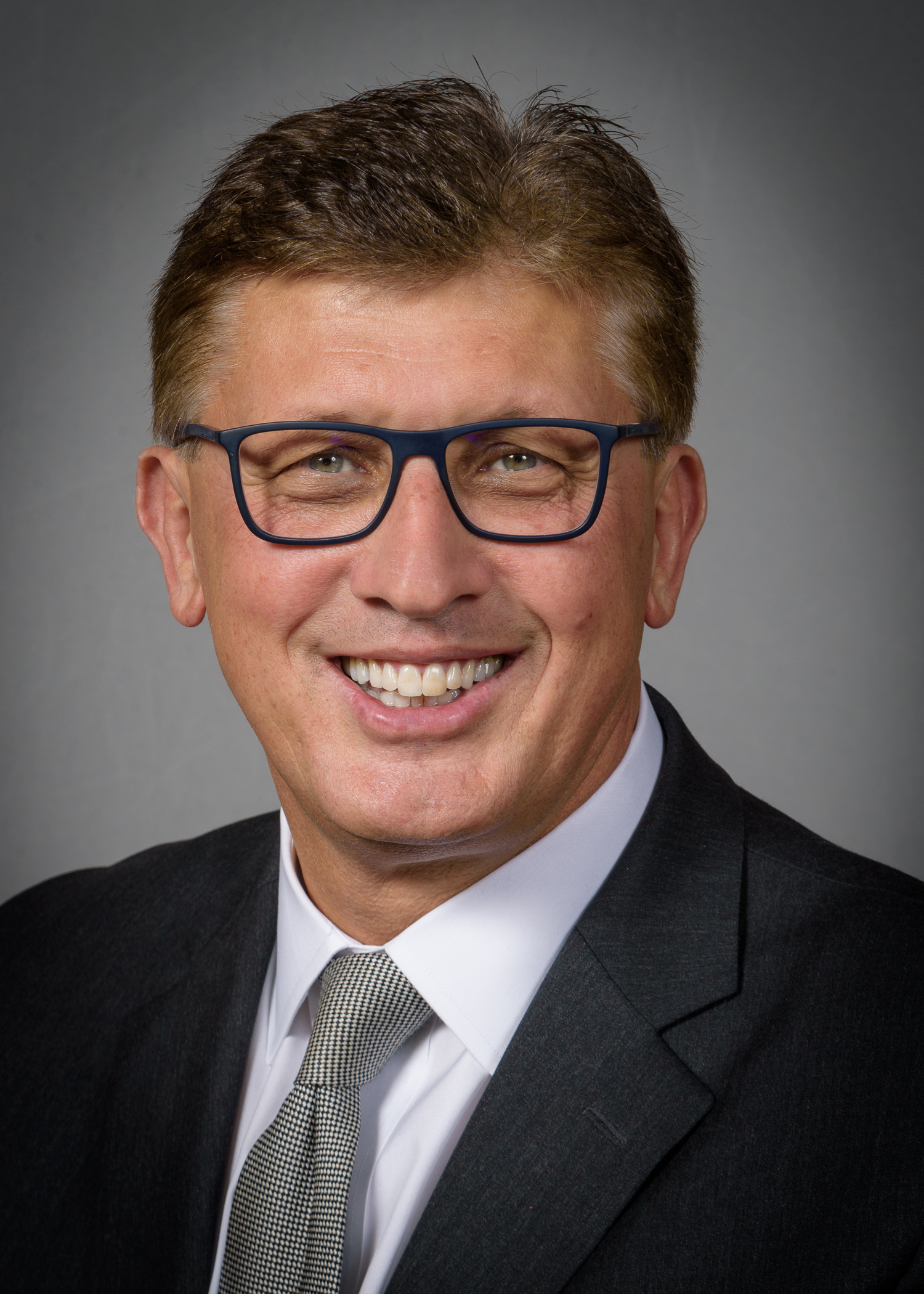 Richard R. Barakat, MD
Physician-in-Chief and Director, Cancer Services and Research, Northwell Health Cancer Institute; SVP, Cancer Services
Northwell Health
Richard Barakat is an internationally recognized surgeon and clinical investigator who was Chief of the Gynecology Service at Memorial Sloan Kettering from 2001 to 2013 and held the Ronald O. Perelman Chair in Gynecologic Surgery. Dr. Barakat was the lead investigator on several influential research projects at MSK, including a study to compare the benefits of laparoscopic versus standard surgery for patients with endometrial cancer, a study evaluating symptomatic lower-extremity lymphedema in women treated for uterine corpus cancer, and a study testing the efficacy of the Gynecologic Cancer Lymphedema Questionnaire in detecting lower-extremity lymphedema symptoms. Dr. Barakat is author or co-author of more than 340 peer-reviewed articles and numerous textbook chapters and is also an editor of a surgical atlas on gynecologic cancer and of the latest edition of Principles and Practice of Gynecologic Oncology, one of the leading texts in the field.
In addition he served as a member and examiner for the American Board of Obstetrics and Gynecology and for five years served as Vice Chairman of the Cancer Prevention Committee of the Gynecologic Oncology Group. He was President of the Society of Gynecologic Oncology from 2013 to 2014 and past President of the International Gynecologic Cancer Society (2014-2016). From 2013 -2017, he served as Director of the MSK regional network.
In 2018 Dr. Barakat joined Northwell Health to lead all cancer services and research
and serve as professor of Obstetrics and Gynecology at the Donald and Barbara Zucker School of Medicine at Hofstra/Northwell.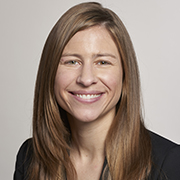 Lindsay Jubelt, MD
Chief Medical Officer and VP of Operations
Mount Sinai Solutions
Dr. Jubelt is the Chief Medical Officer and Vice President of Operations for Mount Sinai Solutions. Her role involves both her clinical work as a primary care physician and a steadfast pursuit of creating sustainable health solutions for large populations.
After earning her Bachelor of Arts degree at University of Pennsylvania, Dr. Jubelt completed medical school at Stony Brook School of Medicine with residency at Massachusetts General Hospital in Boston. She returned to University of Pennsylvania to obtain a Master of Science degree in Health Policy. This educational foundation allowed Dr. Jubelt to pursue her first passion of treating patients while also creating innovative ways for people to experience healthcare.
Clinically, Dr. Jubelt finds tremendous value in creating meaningful partnerships with her patients, developing a plan of care together based on each individual's unique habits, needs, and goals. She uses the most modern evidence to guide her treatment and educate her patients on appropriate lifestyle choices for long-term success.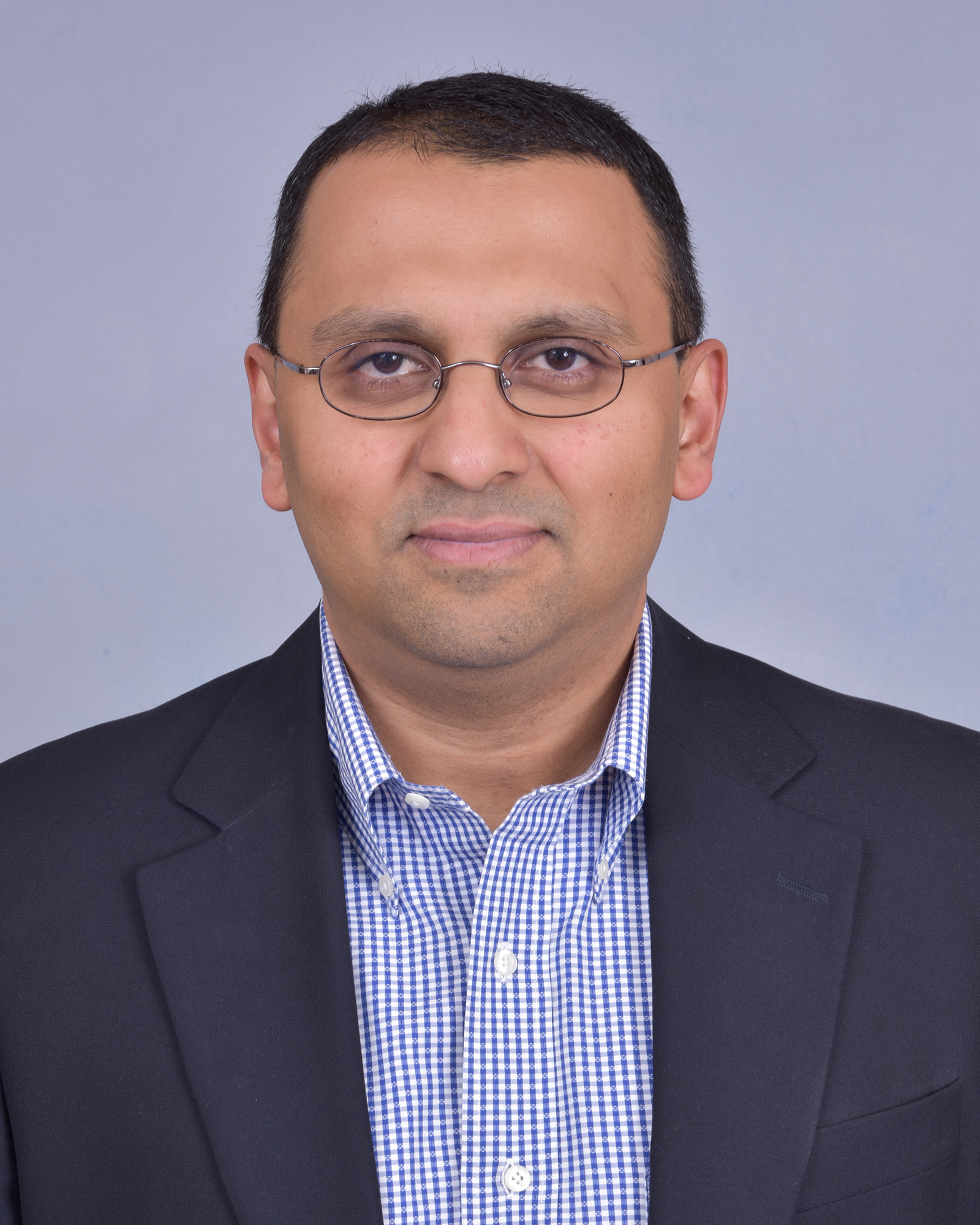 Karthik Ganesh
CEO
EmpiRx Health
Karthik Ganesh is the CEO at EmpiRx Health, the industry's only value-based PBM with a clinically-focused and tech-enabled approach to bending the Rx cost curve. Karthik is a senior healthcare executive with a solid track record of comprehensively scaling, transforming and maximizing value at healthcare service companies while driving dramatic before-and-after results across all facets of the organization - growth and retention, financials, business operations, technology, and culture.
Karthik has experience running PBM, health plan (commercial and provider-sponsored), Third-Party Administration, and value-based care enablement companies. Prior to EmpiRx Health, Karthik was the SVP and founding operating leader of CareAllies, a Cigna subsidiary focused on value-based care enablement. Prior to CareAllies, Karthik was the EVP and Chief Operating Officer of QualCare (acquired by Cigna), a large provider-sponsored and tech-enabled Third-Party Administrator, that specialized in powering and operating health plans, Accountable Care Organizations (ACOs), and joint payer-provider strategies. Karthik's background includes broad leadership roles at Aetna and Express Scripts, and senior management consulting roles at Deloitte and EY. He is recognized as a healthcare thought leader and has been published and featured in leading industry journals. He has a Masters from Kansas State University and is a Six Sigma Black Belt.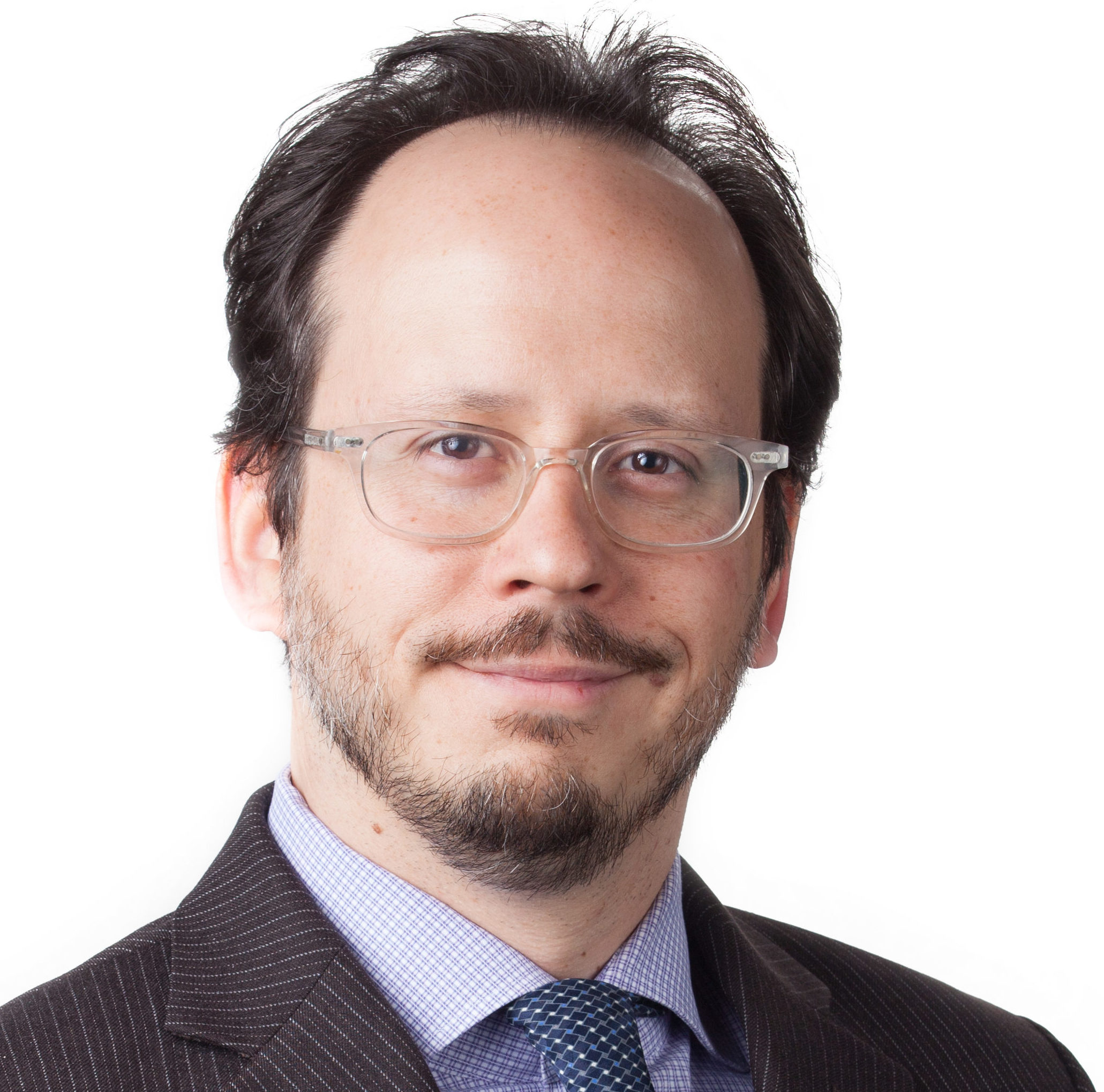 Marco Diaz - Chair
Senior Vice President, Global Head of Benefits
News Corp
Marco Diaz is Senior Vice President, Global Head of Benefits for News Corp. He is responsible for setting the overarching US benefits strategy in conjunction with the various business divisions with oversight to UK and Australian operations as well. Benefits include a broad suite of Health & Welfare plans, retirement plans such as defined contribution, defined benefit and non-qualified.
Prior to News Corp, Marco worked for Thomson Reuters 2000 where he oversaw the Americas benefits function.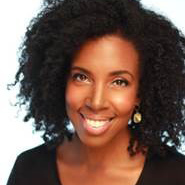 Karinn A. Glover, MD, MPH
Consulting Psychiatrist
Montefiore Medical Group
Born in the Bronx and raised in White Plains, New York, Dr. Glover has spent the greater part of her adult life following her interests in science, health and improving life for the underserved.
After graduating from Howard University with a BA in History, Dr. Glover worked at Essence Magazine and then as an Account Executive for Verizon. She followed her curiosity about medicine and ultimately attended SUNY Downstate College of Medicine and obtained a Master of Public Health from Columbia University's Mailman School of Public Health via the highly competitive Macy Scholars Program.
Currently Assistant Professor of Psychiatry at the Albert Einstein College of Medicine, Dr. Glover teaches psychopharmacology and aspects of psychotherapy to Internal Medicine and Family Medicine residents. She is the Director of Adult Behavioral Health for Montefiore Medical Group. In this position, she guides a system-wide collaborative care based program and provides direct psychiatric care to medically and psychosocially complex patients at a primary care site in the Bronx. Dr. Glover has authored a peer-reviewed article on mental disorders in primary care, contributed to a textbook on psychiatric treatment in primary care and has extensive experience in psychopharmacology and substance abuse treatment.
Dr. Glover has also contributed to various media outlets on a range of topics related to mental health and wellness. She uses mindfulness-based techniques in both her psychiatry practice as well as her career coaching for women and professionals of color.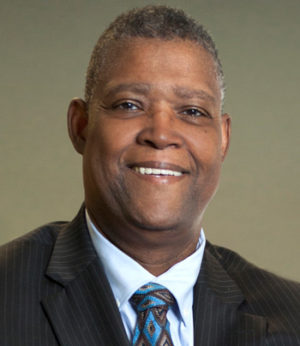 Van H. Dunn, MD
Chief Medical Officer
1199SEIU Benefit Funds
Van H. Dunn, MD, is the Chief Medical Officer (CMO) of the 1199SEIU Benefit Funds, which provide comprehensive self-insured, self-administered healthcare benefits to more than 400,000 healthcare workers, retirees and their families. As CMO, Dr. Dunn oversees the Funds' clinical, care management and analytics functions, and is responsible for pursuing health and wellness initiatives and value-based strategies.
Prior to joining the Funds in 2016, Dr. Dunn served as Senior Vice President for Medical and Professional Affairs and CMO at NYC Health + Hospitals, and as CMO for MetroPlus Health Plan. He practiced as a primary care physician for many years before embarking upon a career that shaped public policy at the state and federal levels. He was an attending physician at Boston City Hospital (now Boston Medical Center) and later an assistant dean and assistant professor of medicine at Boston University School of Medicine. Dr. Dunn also served as Deputy Commissioner at the Massachusetts Department of Public Health and as Senior Health Policy Advisor to Senator Edward M. Kennedy, advancing policy and legislation relating to healthcare reform, health promotion, disease prevention, women's and minorities' health, disparities in healthcare and biomedical research, among other critical initiatives.
Dr. Dunn received a Bachelor of Science from the Massachusetts Institute of Technology, a Doctor of Medicine from Cornell University Medical College (now Weill Cornell Medical College) and a Master of Public Health from the Harvard School of Public Health (now the Harvard T.H. Chan School of Public Health).

Kathleen Harris
Advisor
Kathleen Harris is Vice President of Benefits for Time Warner Inc. She was elevated to this role in 2011 and is responsible for defining the Company's benefits strategy, maximizing the return on the Company's rewards programs, and creating and executing innovative campaigns to engage employees in benefit and wellness programs.
In her role, Harris has streamlined health and welfare and retirement benefits globally across every business of the Company. In addition to being responsible for the Time Warner's benefit plans, Harris is also responsible for managing leading edge wellness and care management programs that provide support to Time Warner employees with complex, acute and chronic conditions.
Harris serves as Time Warner's Benefits Officer and is a Trustee of the UK Pension Plan. In addition, she is a member of the Board of Directors of the Northeast Business Group on Health.
Prior to joining Time Warner in 2006, Harris spent four years as a Senior Consultant and Client Delivery Lead of the Group and Healthcare Practice at benefits consulting firm Watson Wyatt. During her time at Watson Wyatt she was responsible for identifying consulting opportunities for Fortune 500 clients and building strategic HR solutions that met both their business and human capital needs.
Previously, Harris worked as a Health and Welfare Consultant at Towers Perrin.
Harris holds a B.S degree from the School of Public and Environmental Affairs at Indiana University Bloomington and an M.P.H. from Yale University's School of Public Health.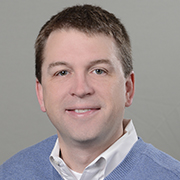 Rick Nettles, MD
Vice President of Medical Affairs
Janssen Infectious Diseases
Rick Nettles, Vice President of Medical Affairs, Janssen Infectious Diseases, leads the US Infectious Diseases Medical Affairs team, which enables Janssen to bring critical, market-leading therapies to people living with HIV. He and his team also work closely with global R&D colleagues in support of research that spans both vaccines and therapeutics. He is a key spokesperson for Johnson & Johnson on the company's response to the Coronavirus pandemic.
Rick has more than 15 years of experience in the pharmaceutical industry. He holds a Bachelor of Science Degree from the University of Notre Dame and a medical degree from Duke University. He completed his internal medicine residency at Duke University Medical Center and his infectious diseases fellowship from Johns Hopkins University.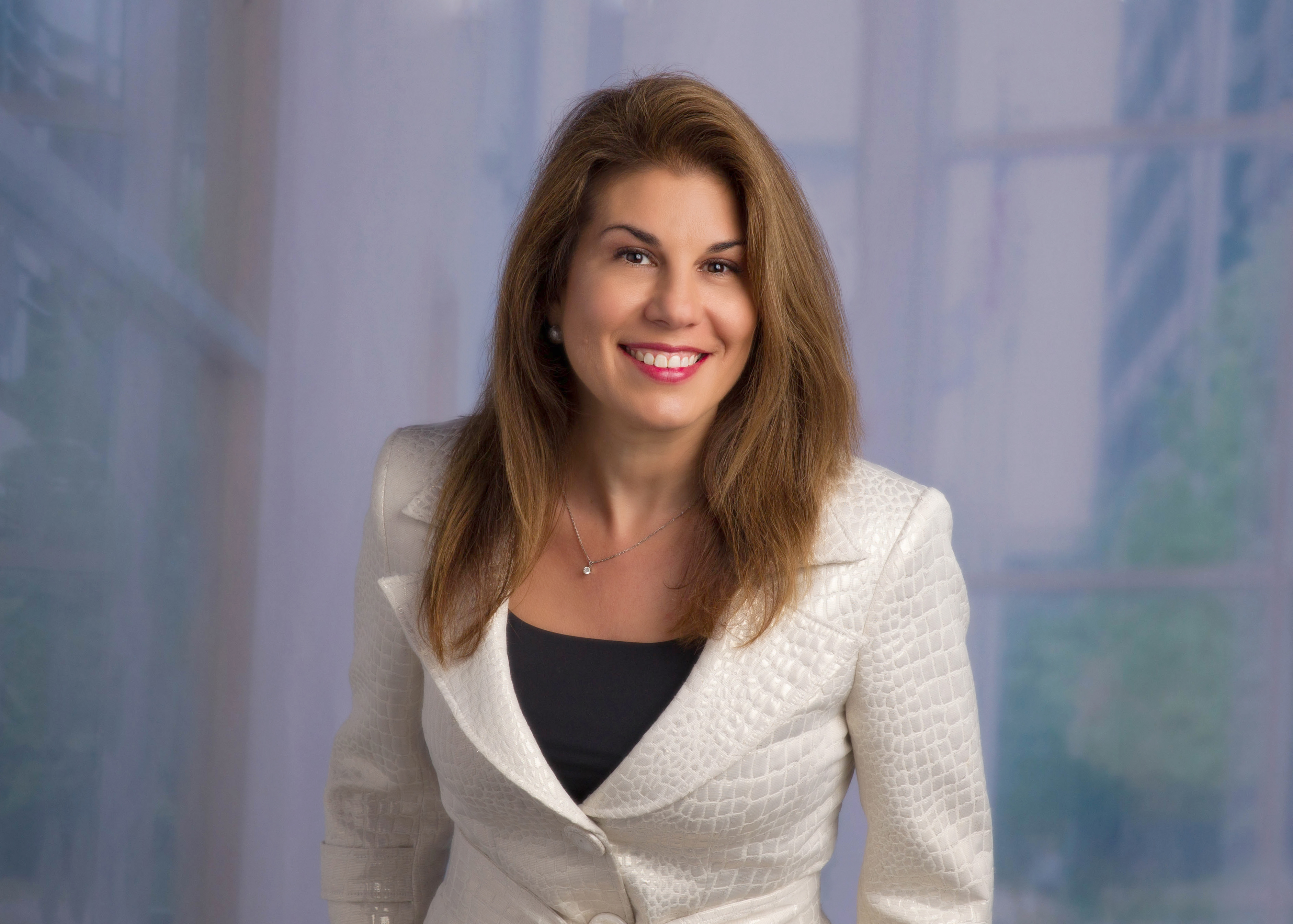 Rhonda L. Randall, DO
EVP and Chief Medical Officer
UnitedHealthcare Employer & Individual
Rhonda L. Randall, D.O., is the Chief Medical Officer of UnitedHealthcare Employer & Individual, the nation's largest business serving the health coverage and well-being needs of nearly 28 million Americans. Dr. Randall collaborates with U.S. employers who are looking for quality, cost-effective, long-term solutions to health benefits for their employees and retirees. She also leads the clinical strategy development for these businesses to improve quality outcomes, ensure affordability and improve health and well-being. Additionally, Dr. Randall supports the clinical strategy for UnitedHealth Group through her work in the corporate office of Medical Affairs and as a senior medical advisor to the UnitedHealth Foundation.
Since 2003, she has held clinical leadership roles in many of the enterprises businesses including: care delivery, Medicaid Long-Term Care, Medicare Special Needs Plans and Medicare Supplement. Following the 2003 passage of the Medicare Modernization Act that created the Part D prescription drug program, Dr. Randall was instrumental in developing UnitedHealthcare's first Part D plans. In 2008, Dr. Randall transitioned to UnitedHealthcare Medicare & Retirement, serving first as regional chief medical officer for the Northeast, later concurrently as vice president and national medical director of medical management as well as the deputy chief medical officer of Evercare Hospice and Palliative Care. From 2010 to 2013 she served as Chief Medical Officer for Medicare & Retirement and then as Chief Medical Officer for UHC's Retiree Solutions and National Accounts. Dr. Randall's leadership enabled the business to deliver unmatched clinical quality, facilitating market leadership in Group Medicare Advantage and achieving impressive 4.5 Star ratings for the businesses National PPO plans.
Dr. Randall is a fellowship-trained geriatrician and is board certified in family practice. Her background includes years of practice in hospice and palliative medicine. Dr. Randall earned a bachelor's degree in biology from Saint Vincent College in Latrobe, PA, and was honored in 2011 as one of the college's Alumni of Distinction. She earned her medical degree from the Philadelphia College of Osteopathic Medicine. Dr. Randall completed her internship, residency, chief residency and fellowship at Florida Hospital in Orlando. She has served as volunteer clinical faculty in geriatrics for Florida Hospital's Residency program and Florida State University College of Medicine. Dr. Randall has published papers on stroke, Alzheimer's disease, polypharmacy and normal pressure hydrocephalus. Dr. Randall has served on the First Coast Carrier Advisory Committee for Medicare Local Coverage Determinations. She is a two-time recipient of UnitedHealthcare's innovation awards, some of the business' highest honors, first in 2005 for her leadership in disaster planning and again in 2006 for her contribution to a clinical workgroup that developed new a model of care for people with advanced illness and end-of-life needs. She has been a champion for Florida's frail elders in the public policy arena, working with policymakers to expand long-term care home and community-based services. She has also collaborated with state agencies to update regulations so seniors who are eligible for both Medicare and Medicaid can receive hospice services from the comfort of their homes instead of a nursing home. She is a member of the Florida coalition on Physicians Orders for Life-Sustaining Treatment as well as the national Coalition to Transform Advanced Care.
Dr. Randall currently serves as President of the Florida Medical Directors Association and a member of the house of delegate as well as the nominating committee for the American Medical Director's Association. She also serves as the Chair of the Board for St. Charles Borromeo Catholic School in Orlando, FL.