NEBGH Members only
NEBGH Medical Director's Monday COVID-19 Update: Special Long COVID Edition
Millions of Americans have long COVID according to an extensive study of privately-insured patients by FAIR Health, with many implications for employers over the months and years to come.
FAIR Health's President Robin Gelburd joins Dr. Mark to talk about who's at greatest risk, the most common symptoms and the potential impact on patients, families and workplaces.
Featured Speaker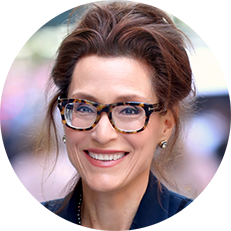 Robin Gelburd
President
FAIR Health
As the founding President of FAIR Health, Robin Gelburd built the organization into a national leader in healthcare cost transparency. Under her direction, FAIR Health has fulfilled its mandate to provide an independent, national database of healthcare claims; a free website to educate consumers about healthcare insurance and costs; and data for academic and policy research. FAIR Health possesses the nation's largest collection of private healthcare claims data, which includes over 32 billion claim records and is growing at a rate of over 2 billion claim records a year. Certified by the Centers for Medicare & Medicaid Services (CMS) as a national Qualified Entity, FAIR Health also receives data representing the experience of all individuals enrolled in traditional Medicare Parts A, B and D; FAIR Health includes among the private claims data in its database, data on Medicare Advantage enrollees. Robin is a nationally recognized expert on healthcare policy, data and transparency. A recipient of a 2016 Dig|Benefits Technology Innovator Award, bestowed by Employee Benefit News, she has been invited to speak to organizations across the country on topics of critical importance to employers, employees, healthcare professionals and institutions, health plans, third-party administrators, consultants and other healthcare stakeholders. Her presentations have taken place at forums sponsored by the American Medical Association, the American Health Information Management Association (AHIMA), the Alliance for Health Reform, the Institute for HealthCare Consumerism and the International Foundation of Employee Benefit Plans, among others. She also has published numerous articles on topics such as data analytics in The Self-Insurer, healthcare cost transparency and clarity in Managed Healthcare Executive, the New York State consumer protection law in Employee Benefit Adviser and consumer preferences on the Institute for HealthCare Consumerism website, among many others. Prior to being recruited as President of FAIR Health, Robin served for eight years as General Counsel of a medical research foundation comprising approximately 30 premier academic medical centers, hospitals and research institutions in New York State. During her tenure at this consortium, she also was appointed Chairperson of New Yorkers for the Advancement of Medical Research, a statewide coalition of over 40 organizations that she helped found in 2003 and whose mission was the promotion of state funding and support for stem cell research and regenerative medicine. Previously, Robin was a health law partner at the New York City law firm Kalkines, Arky, Zall & Bernstein (now Manatt, Phelps & Phillips). During her 10 years at that firm, she represented an array of healthcare-based clients—including health plans, hospitals, provider groups and organizations, skilled nursing facilities, special needs plans and ambulatory care centers—on a variety of strategic, regulatory, policy, governance, business and contractual matters. Earlier, Robin worked as a litigation and corporate associate at the international law firm Morrison & Foerster. She began her legal career as a federal appellate law clerk to the Honorable Francis D. Murnaghan, Jr., from the Court of Appeals, 4th Circuit. She received a BA with honors from the State University of New York at Binghamton and a JD from Cardozo School of Law, Yeshiva University.