Annual Membership Meeting
Pivot: Reinventing Your Purpose & A Life You LOVE with Adam Markel
Transformational leader and best-selling author of Pivot: The Art and Science of Reinventing Your Career and Life, joins us to help "shift our mindset from scarcity to abundance" and start us on the road to positive transformation!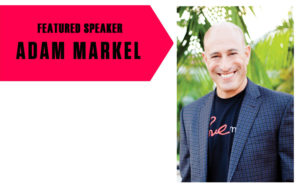 Among the topics he'll talk about include:
How to use the principles of "change utilization"
Standing in a "space of leadership" for yourself and those you work with
Rituals and resilience for growth and living a life you love
Join fellow NEBGH members in learning how to leap out of your comfort zone to reap rewards in your work and your personal life.
Don't miss this high-energy interactive afternoon session, followed by drinks, snacks and networking!
OPEN TO ALL