Webinar
Tax Reform, EEOC Regulation and Employer Healthcare: Here's What YOU Need to Know
What's the impact of tax reform on employer health and welfare plans?
How might Association Health Plans impact the healthcare market?
What do recent developments in EEOC wellness program regulation mean for you?
Which legislative proposals will impact large employers?
OPEN TO NEBGH EMPLOYER MEMBERS
Get answers on January 31 – join NEBGH for this "just in time" webinar!
Featured Speaker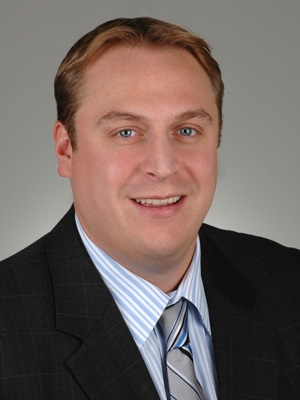 Adam C. Solander
Member of the Firm, Health Care & Life Sciences practice
Epstein Becker Green
Adam C. Solander is a Member of the Firm in the Health Care and Life Sciences practice, in the Washington, DC, office of Epstein Becker Green.
Mr. Solander:
Represents clients with respect to health regulatory compliance issues and health policy
Advises health care clients on issues concerning ERISA preemption, obligations of plan fiduciaries and breach of fiduciary duties, prohibited transactions, and denial of benefits
Interprets and provides counsel on issues related to managed care laws and self-funded plans
Advises on data breach/cybersecurity issues across industry lines
Mr. Solander is a Certified CSF Practitioner, a designation given by the Health Information Trust Alliance (HITRUST), an organization that provides training to develop and maintain effective security programs for health care and life sciences companies that comply with security laws, regulations, and standards, including HITECH, HIPAA, PCI, JCAHO, CMS, ISO, NIST, and various other federal, state, and business requirements.
In 2016, Mr. Solander received a JD Supra Readers' Choice Award for his thought leadership on the Affordable Care Act (ACA). He was cited in the top ten of nearly 900 authors writing about the ACA. In 2014, Mr. Solander received a Burton Award for Legal Writing. The award, which is given in association with the Library of Congress, was presented to only 30 authors from entries submitted by the nation's 1,000 largest law firms. The winners were selected by a distinguished panel of judges and law school professors from Harvard Law School, Columbia Law School, and Stanford Law School. Mr. Solander was also selected to the Washington DC Rising Stars list (2016 to 2018) in the area of Health Care.
Prior to joining Epstein Becker Green, Mr. Solander served as Health Policy Counsel at the ERISA Industry Committee in Washington, DC, where he counseled Fortune 500 companies on health care legislation, including ACA, the HITECH Act, ERISA, and the Genetic Information Nondiscrimination Act; analyzed federal and state rulemakings and their potential impact on companies; prepared and submitted comment letters and position statements to the U.S. Department of Health & Human Services and the U.S. Department of Labor; and led committee meetings examining the impact of health care legislation on employee health benefits and related employer obligations.
Mr. Solander also has experience advocating on behalf of health care trade associations and disease-specific patient advocacy groups, to the Congressional and Executive branches.
While attending law school, Mr. Solander was a case note editor of the Penn State International Law Review and served as an extern on Senator Kennedy's HELP Committee health staff.
Education
Penn State Dickinson School of Law

(

J.D.

,

2007

)

West Virginia University

(

M.A.

,

2004

)

West Virginia University

(

B.S.

,

2002

)
Bar Admissions
Memberships
American Health Lawyers Association
Languages